DANCE ENTHUSIAST
Published on November 12, 2019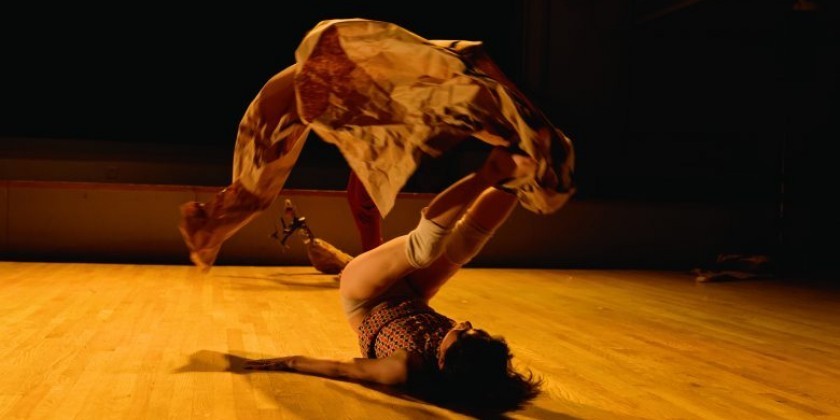 Nami Yamamoto in "Headless Wolf." Photo courtesy of the artist.
CPR – Center for Performance Research, which has supported more than 1700 artists in the development of dance and performance projects, is thrilled to announce its 2020 Artist-in-Residence: J. Bouey, mayfield brooks, cruz control collective, Parijat Desai, Stuart B. Meyers, Christopher Núñez, Londs Reuter, Cyrah Ward, Nami Yamamoto, and Lu Yim. These ten dance artists will receive 150 hours – an increase of 50 hours from previous years – of deeply subsidized rehearsal space, advance booking privileges, various performance and community engagement opportunities, and for the first time, artists will receive a $1000 stipend. CPR will welcome the 2020 AiRs in January, as CPR's 2019 AiRs culminate their residencies at Sunday Salon on January 12, 2020.
[…]
read the rest of the article here.
---
DANCE INFORMA
By Charly Santagado of Dance Informa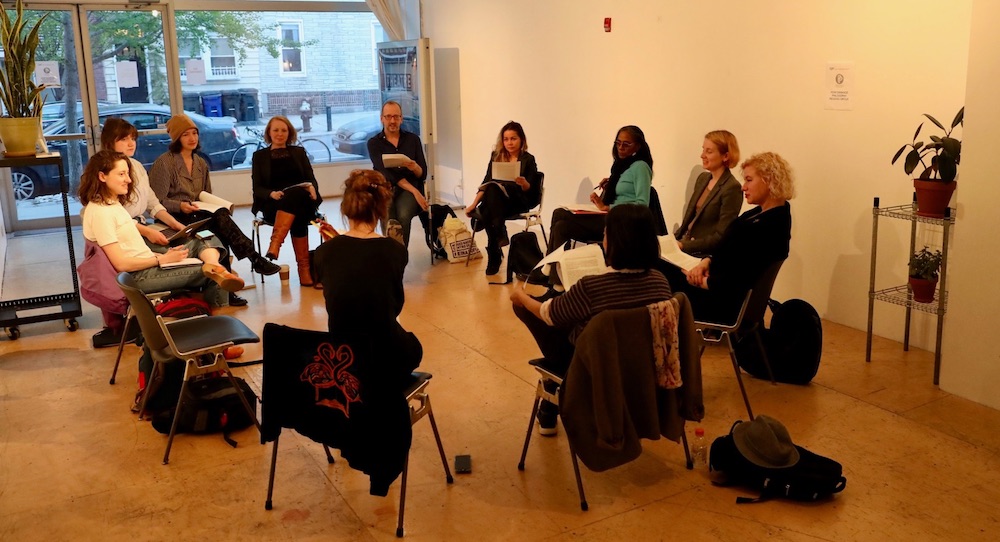 PERFORMANCE PHILOSOPHY READING GROUP. PHOTO BY KATHRYN BUTLER
You might be thinking, performance and philosophy? How could these seemingly distant topics possibly have enough overlap to warrant a dedicated monthly reading group?
Dance Informa caught up with Charlotte Farrell, reading group monitor and director of the Center for Performance Research (CPR) based in Brooklyn, New York, to get the answer to this question and many more.
Can you speak a little about your background in dance and philosophy?
"Well I completed a PhD in Theater and Performance Studies at the University of New South Wales in Australia, and my relationship with dance developed out of my interest in theater. Working with Erin Manning at Senselab in Montreal, cemented my interests, which later flourished in both theater and interdisciplinary research. It's really the community at CPR that got me into dance; I entered through philosophy of performance more broadly and later narrowed into the realm of philosophy of dance."
[…]
read the rest of the article here.
---
BROADWAY WORLD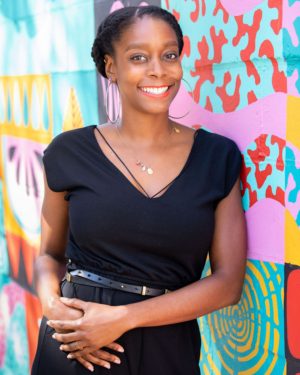 Featured image of Remi Harris by Kathryn Butler.
CPR – Center for Performance Research, which supports the development of new works in contemporary dance, performance and related forms, welcomes Remi Harris as its Programs Manager. Ms. Harris is a Barbados-born, Brooklyn-bred multidisciplinary artist and arts administrator, who brings to CPR experience in arts programming, performance making, and education. Her primary interest is in the intersectionality between dance, new media and black female representation. Ms. Harris has already made a significantly positive impact on CPR since starting in August 2019, launching the organization's first ever open application process for its 2020 Artist-in-Residence program.
[…]
read the rest of the article here.
---
THE NEW YORK TIMES
Until John Jasperse laughs — the sound is a bit like a high-pitched machine gun, but friendly — it can be hard to know what he's thinking. Tall, pale and serious, he stood in the middle of the Center for Performance Research in Williamsburg, Brooklyn, last month, scrutinizing a fresh coat of paint as if he were a scientist peering into a microscope. "It's good," he finally said, punctuating his approval with a contagious peal of laughter. "It's turning into what we imagined it would be."
In the impoverished world of contemporary dance the Center for Performance Research is practically palatial. A nonprofit collaboration between Mr. Jasperse's Thin Man Dance and Jonah Bokaer's Chez Bushwick, the new dance and performance space will be unveiled on Saturday night in a preopening performance and party called "Displacement @ Greenbelt." The center is to open as rehearsal space in May.
[…]